Sunscreen and acne
Summer is here so it's time to remember all that fun in the sun in Australia comes with unwanted long-term health risks – premature skin ageing and the potential to develop skin cancer.
Yet some teens and young adults are understandably more focused on their current skin issues, such as acne.
We know that young adults aged 18 to 30 years are the most likely group to get sunburnt. Seeking shade in the heat of the day, slipping on a shirt, slapping on a hat and sliding on a pair of sunglasses are some of the strategies to prevent sun damage.
Importantly though, young Aussies have to get more comfortable slopping on the sunscreen.
Surveys have shown we don't apply enough sunscreen and we don't re-apply it often enough. Skimping on the sunscreen for fear it will aggravate acne-prone skin is another barrier to sun safety.
Summer-proof your skin
All About Acne has put together a Guide to Summer Skin, which is full of tips about looking after your skin now and into the future. It includes how to identify sunscreens that aren't going to clog your skin and make acne worse.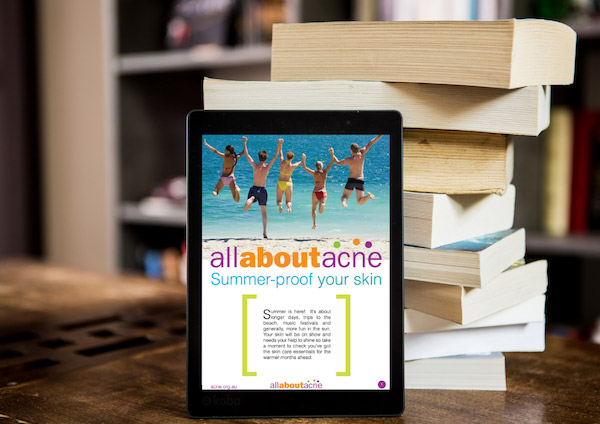 Many acne treatments – creams and tablets – can make the skin more sensitive to the harmful effects of sunlight, especially ultraviolet (UV) A rays, so this makes sun protection even more important.
And sun protection is not just about sunscreen, says All About Acne dermatologist Dr Mei Tam. "To be sun aware, remember to slip, slop, slap, as well as slide on your sunglasses."
"You can also check out www.sunsmart.com.au or download the free app which provides a daily UV alert and let's you know exactly what time you need sun protection," she added.